South Eifel Nature Park
Wellspring is located in theThe  South Eifel Nature Park. Many streams spring forth in tese forests, home to countless large and small animals.
There are approximately 360 km of well-marked hiking trails.
Sankt Thomas
Wellspring is located in the tiny village of St. Thomas, in The Kyllburger Waldeifel, in the border area of the Netherlands, Belgium and Luxembourg. It is a popular holiday destination for people who love nature.
Sankt Thomas Monastery
In addition to the woods and fields surrounding the valley of the Kyll, there are many places of interest nearby.
For example, the monastery church of St. Thomas is the best-preserved nun church in the Rhineland. The church dates from the 13th century, and is definitely worth a visit.
Trier
The oldest city in Germany.
The Roman buildings, the cathedral and the museums are well worth a visit.
Eifel Park Gondorf
A 750,000 m² Eifel Park with bears, lynx, ibex, marmots and other wild animals. Birds of prey shows are also held.
Wallenborn
In Wallenborn there is a unique cold water geyser that spews every 20 minutes.
Devil's Ravine
An impressive backdrop of boulders over 20 meters high, which you can walk between via a narrow path.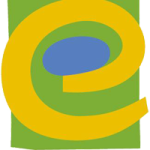 Schloß Kewenig, Schloß Vianden, Schloß Roth, Schloß Weilerbach, Schloß Beaufort, Burg Falkenstein, die Neuerburg, Burg Rittersdorf, Burg Bollendorf, Burgruine Prümzurlay, Ourtalstausee Vianden, Kaverne Pumpspeicherwerk Vianden, Gaytalpark, zur Königseiche im Kammerwald, Irreler Wasserfälle, Irreler Teufelschlucht, Waldlehrhütte, Waldjugendlager Irrel, Freizeitsee Echternach. Westwallmuseum Irrel, Militärmuseum Diekirch, Heimatmuseum Bitburg, Eisen u. Ofenmuseum Hüttingen, Bitburger Brauerei, Eifelpark Gondorf, Romeinse Villa Otrangin Fließem, Romeinse Villa Echternach, Romeinse Villa Bollendorf, Wildpark Daun.
Hauptstrasse 13
54655 Sankt Thomas
Germany
Wellspring is easily accessible, by train/bus and by car. The train station is a 5-minutes walk.
Send us a message:
Wellspring Retreat Center & Academy is owned and run by: